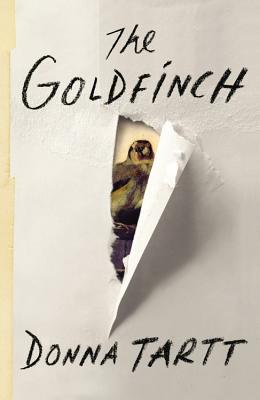 There are novels that seduce at first sight, and get read over a few hours. Others, more severe to approach perhaps, continue to cast disturbing shadows, long after the book is shut. So is The Goldfinch. This is my first encounter with Miss Tarrt, an opportunity offered by a gift at the end of last year, maybe a title I would not have noticed on my own and unprompted (being eclectic also has its blind spots!) To be sure, this novel is very long, more than seven hundred pages of narrative, lengthy description of locations, and study of characters. I have to admit that all that, in the first tier of the book, almost defeated me. I am glad I persevered, in the dark evenings of the last weeks of this London winter.
Donna Tarrt is a talented writer, without any doubt. I am likely to read her other two novels that preceded The Goldfinch, sometime, later. For now, I am still wondering about the fate of Theo, the boy whose surname evokes Blade Runner, not the only reference to the film along the way. The Goldfinch is a love story, a triangle of love: the mother, the son, and a painting. Let me say first of all, that Fabritius (http://en.wikipedia.org/wiki/Carel_Fa…) is a real Dutch artist, who did paint The Goldfinch in 1654: this part is not fictional. But the triangle is also: a girl, a boy, and the painting. The girl is Pippa, whose life was shattered by the same outrage that nearly killed Theo. The boy is a street urchin from the Ukraine, or is it Poland? The two boys fall into friendship, possibly more, and this fraught, but durable, relationship follows them, from the sandy suburbs of Las Vegas, where they first meet, to the streets of Manhattan, to the sleazy underbelly of Amsterdam, and the climax of the story. The true hero is, of course, the bird. Is Pippa Rachel, she of Blade Runner's fame? The search for memories, for dreams, for lost love gives us, at times, the best written sentences I have read in an American novel for a long time. There are many stories in this book, about America, the broken dream, about betrayal, about furniture, about the underwold that seems to surface, unchallenged, in our societies of greed.
I can't decide yet, if this is a great novel, I sense it is very close. Old Decker thinks so too.